HELPING

you


HELP

the

WORLD

OUR EASY-TO-USE DONOR MANAGEMENT SOFTWARE ALLOWS YOU TO CONNECT WITH SUPPORTERS, STREAMLINE FUNDRAISING EFFORTS, AND SAVE TIME & MONEY.

THE

AUXILIA ADVANTAGE

Founded by a team of service-minded philanthropists, Auxilia knows that the nonprofit world can be complicated: we created our donor software to make it simpler.
ABOUT

US

Auxilia's comprehensive Donor Management System software bridges the gap between nonprofits and donors to elevate fundraising and support worthy causes.
Why Auxilia?
What We Do
Our Goal
Auxilia was created to help community driven nonprofit organizations with donor outreach, engagement, and retention.
Auxilia's all in one software allows nonprofits to manage donors, track donations, send communications, create fundraising events, and increase social media presence.
Our goal is to help nonprofits raise more donation dollars for their cause, all while saving them time and money.

SYSTEM SIMPLICITY
Save time on administrative work with Auxilia's easy to use platform. Whether you are creating a new online donation form, or a robust fundraising event, Auxilia's software outline(s) a step-by-step process on how to create, promote, and review its success.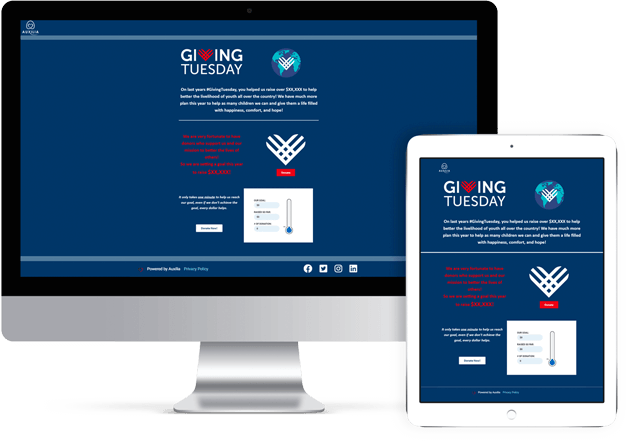 FUNDRAISING COACHES
Auxilia values people on top of processes. Our clients are supported by professional fundraising experts to drive strategy and ideas to their goals. Clients can meet with our fundraising staff at no additional cost.
"I am happy to know these individuals professionally. They are super attentive and listen to our needs and concerns."
– Okanogan Community Action Council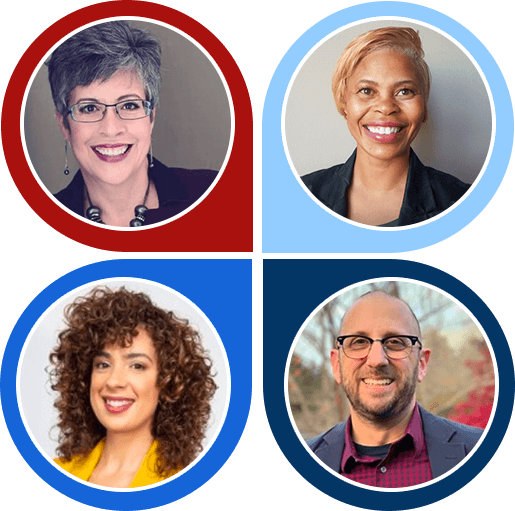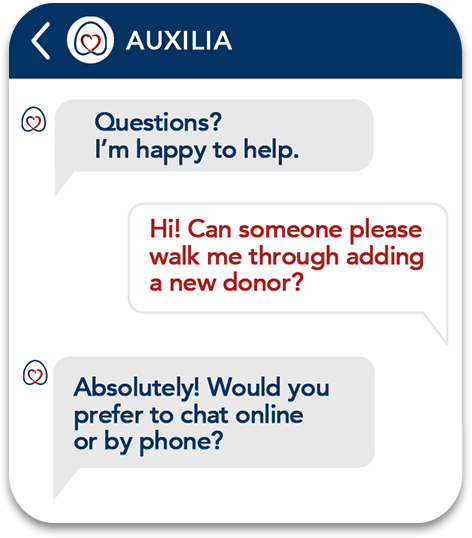 DEDICATED CUSTOMER SUPPORT
Dedicated Customer Support: From onboarding to day-to-day interaction within the system, clients are supported by a team of experts. Auxilia values a level of support not seen in this industry to help you effectively utilize all the software's capabilities.
"This is why I love Auxilia. You are so responsive to the needs of your customers."
– Good Gaali
CHAT WITH US LIVE

COST CONSCIOUS
Auxilia makes it affordable for every nonprofit. We do not believe in long-term contracts, but we do believe in one flat monthly cost for everything.